My Avatar
(A video-loop ITC image.
The original frame grab is at the bottom of this page)
Favorite saying
Believe what you wish but understand the implications of what you believe
Current
With my wife, Lisa, I am director of the Association TransCommunication (ATransC), which was founded by Sarah Estep in 1982 as the American Association of Electronic Voice Phenomena. I am ordained with the National Spiritualist Association of Churches (nsac.org).
Projects
A Practitioner Advocacy Panel is an attempt to establish standards for the ethical treatment of practitioners by researchers and ethical behavior of practitioners. This effort includes development of guidelines for the community as to how to manage reports of "bad actors" without causing undue damage to the community, especially concerning mainstream public opinion. (I am actively looking for volunteers to help set up this panel.)

The Implicit Cosmology Series of essays associated with the Trans-survival Hypothesis

A new book titled Your Immortal Self. The book has three sections: Implicit Cosmology based on the essays, Community addressing the dynamics of the Paranormalist community for which these phenomena are center, and Transcommunication addressing the nature of trans-etheric influences with an emphasis on ITC.

Idea Exchange: This ATransC discussion board is pretty much a "ghost town," but I am keeping it open as a potential forum for helping people with these phenomena. It will remain open for about a year after Your Immortal Self has been published.
Academic
Bachelors of Science degree in electrical and electronic engineering.
Work experience
For the Department of Defense–four years in the US Air Force and Civil Service as an engineer for the USAF Logistic Command. In the communications industry, as a telephone systems technician, engineer, long-range strategic planning, network management systems planning, design, acquisition and deployment of network management systems.
White Noise Movie
Lisa and I helped Universal Studios market the original White Noise movie starring Michael Keaton. Scifislackers.com has an interesting overview of that work.
Past Organization Affiliations
National Spiritualist Association of Churches
Publications
New book!
Your Immortal Self: Exploring the Mindful Way
This new book by me is just now being published (6-26-2016). A page on this website has been dedicated to support the reader at: ethericstudies.org/immortal_self.htm
Co-author
There is No Death and There are No Dead, AA-EVP Publishing, 2003, ISBN: 0-9727493-0-6.
Author
Handbook of Metaphysics, ©Tom Butler 1994, Christopher Publishing House, Hanover, Mass. 02339. ISBN: 0-8158-0485-7. A number of novels that are available in the Books section.
One Who Cares, ©Tom Butler 1996, Northwest Publishing, Inc., Salt Lake City, Utah (Publisher is now out of business). ISBN: 1-56901-692-5
Two Worlds, One Heart, ©Tom Butler 1995, Commonwealth Publications, Edmonton, AB, Canada T6E 5C5 (Publisher is now out of business). ISBN: 1-55197-053-8
Tom Butler Bio 2016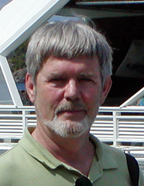 Tom Butler is an ordained National Spiritualist Teacher, Certified Medium and Commissioned Healer with the National Spiritualist Association of Churches. He has studied many things paranormal since his teens, and in 2000, with his wife Lisa, assumed leadership of the Association TransCommunication.
He has conducted a number of formal studies intended to establish the objectivity of Instrumental TransCommunication, and with his wife, authored the introductory book for ITC: There Is No Death and There Are No Dead.
With a Bachelor of Science degree in Electronics Engineering, Tom has served as a strategic planner, design and project engineer in the communications industry. He has personally authored the Handbook of Metaphysics, One Who Cares (a novel) and Two Worlds, One heart (a novel).
His current work concerns identifying objective support for the Survival Hypothesis, from which he has developed the Implicit Cosmology which is now in book for with an expected publication this Summer 2016.
You can learn more about Tom's work at atransc.org and at his personal site: ethericstudies.org.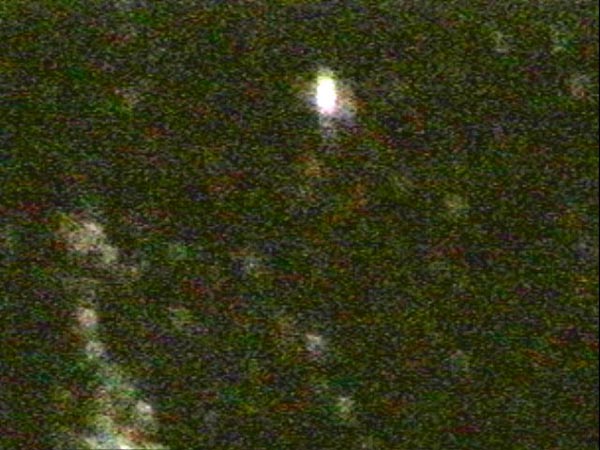 Original frame grab from a video-loop ITC session that produced my avatar.